Contemporary Handmade European Jewelry
We are always on the lookout for unique and innovative European lines suitable for the upper segment of the US market. The artisans we represent focus on handmade jewelry with high quality materials and components. Scroll down to preview each line and the artist behind the look. When you're ready to shop click on the Shop button next to the line you're interested in purchasing.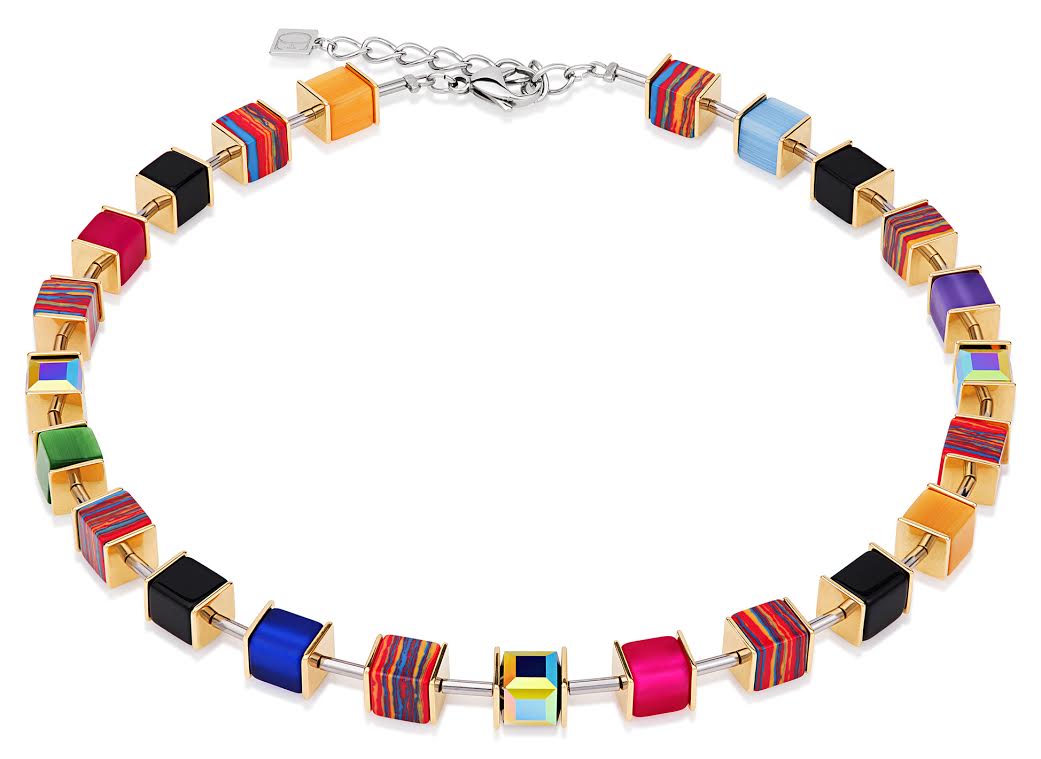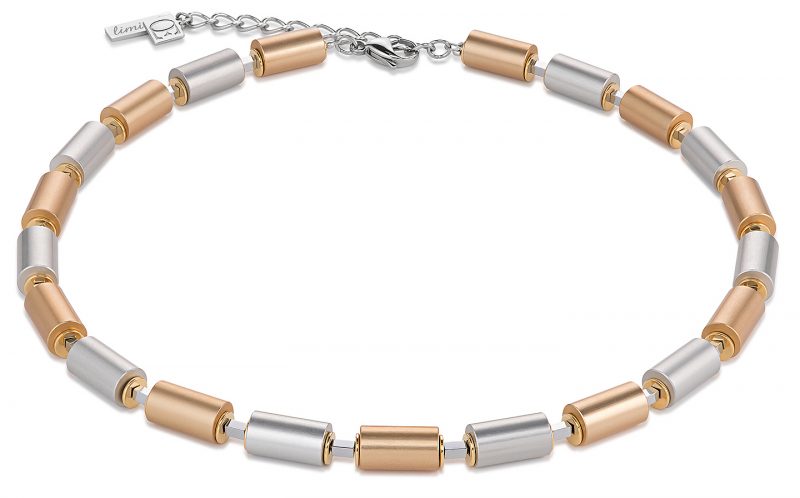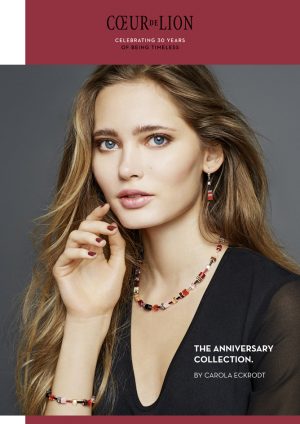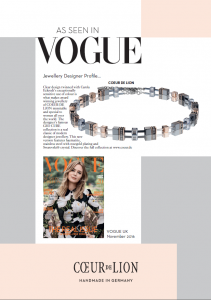 The Designer
Carola Eckrodt is the founder and chief designer of the Coeur de Lion jewelry line, which she started in 1987.  A timeless collection of high quality bridge jewelry, Coeur de Lion is entirely handcrafted in Stuttgart, Germany under Carola's close supervision. Coeur de Lion epitomizes the passion for deep, luxurious colors, clean crisp designs, and unusual textures. 
At the core of the creative process, Swarovski® crystals, hand-finished two-tone glass, Polaris®, nappa leather, and Lucite® crafted by master artisans are skillfully combined with stainless steel and anodized aluminum. In addition, her metal parts are expensively treated through eloxation – a bath in which the parts are dipped to lock the surface and protect against scaring- before being thickly plated in silver, rhodium and 24-karat gold. Drilling, rhodium-plating, alloying, anodising – the list of the special processing techniques she uses is long. 
In the end what truly makes Coeur de Lion® exceptional is that it strongly appeals to distinctive women who have Classic Taste…with an Attitude©.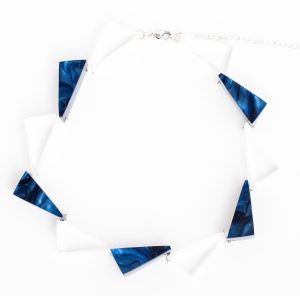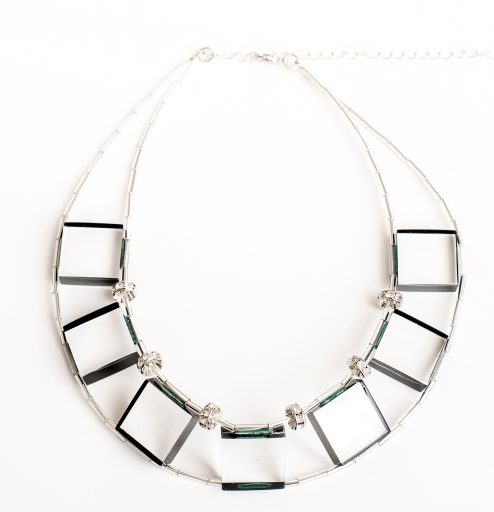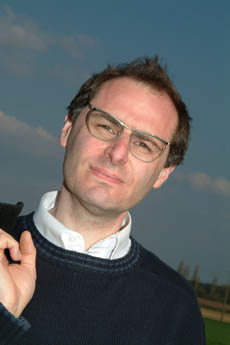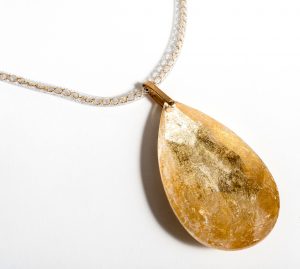 The Designer
Laurent Guillot has a very strong background in the European luxury market, having taken part in the creation of jewelry collections for Yves St Laurent, Chanel, Courrèges, Guy Laroche, Swarovki, and Baccarat. His current focus is on bringing transparent Lucite alive with hand-carved necklaces, rings, and bracelets that explores minimalism through dimension, scale, and volume. 
Laurent's training started in painting restoration, where he had to master a range of techniques including painting, working with foil and gold leaf, and layering. He combines these techniques with transparency and his sense of proportion. The result is a line of very modern jewelry. It is bold, with clean lines, and the way it catches and reflects light projects a subtlety and strength.

Lucite is different from resin in that it cannot be mass produced. The material has to be heated and manipulated by hand. Once the material has been individually shaped, each piece then has to be finished with additional layers of color or paint or foil by hand. Because Laurent has been working in Lucite for so long, and is constantly experimenting, he has a technical expertise that very few others can attain.

Each piece is individually made by Laurent himself in his atelier, located in the Norman countryside. Since working with Lucite is time consuming, these pieces are limited edition. Some of Laurent Guillot's earlier work has been auctioned off by the world's leading auction houses.
Sandrine Giraud Creations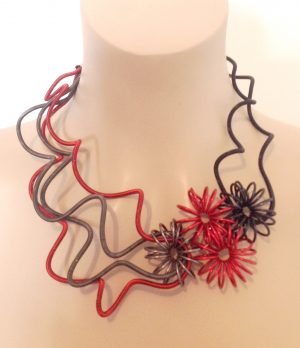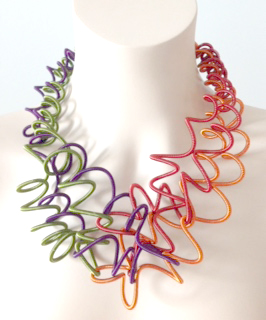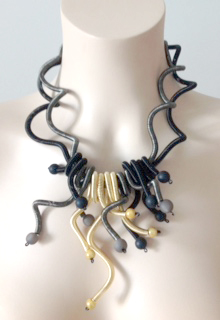 The Designer
Designed by Sandrine Giraud, Sandrine Giraud Creations is a whimsical line created for the artistic woman who dresses with flair and isn't shy about standing out from the crowd.  As her line is extremely reliant on very difficult to master techniques, Sandrine individually makes every piece of jewelry in her Bordeaux workshop.
Sandrine Giraud started her career in the film industry as a costume and accessories designer, and was named the young artisan of Paris in 1996. It was that recognition that drove her to further develop her "variable" jewelry. The idea is to be able to "convert" the same necklace into many different looks through the careful bending and reshaping of the cables.  She now has more than 120 different designs in her current collection, and she introduces more and more elements to enrich her core components.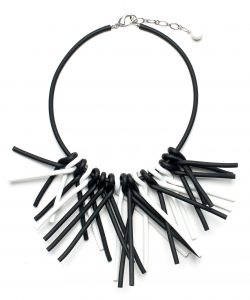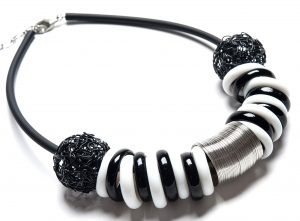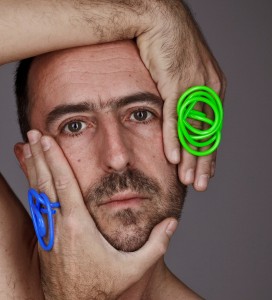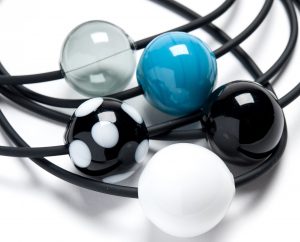 The Designer
Parisian designer Samuel Coraux is unlike any other in his trade. His passion for art and architecture translates seamlessly into his unconventional, yet brilliant pieces of colorful and comfortable jewelry. This designer lives to push the limit, as each new collection incorporates rubber and glass in wild shapes and a vivid palette.
Samuel Coraux lived in Japan for some years before moving back to France. While in Japan he studied the principles of material, color and movement, which then led to the eccentric collections that he displays today. European modernity meets strong contemporary ideas in Coraux's studio, which is located in the heart of Paris. Behind his wire glasses are eyes that see the world just a bit differently than most of us, and it shows in his bold designs.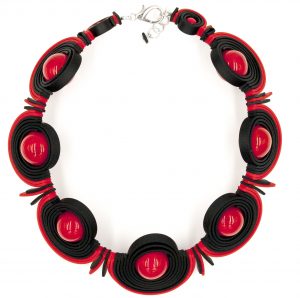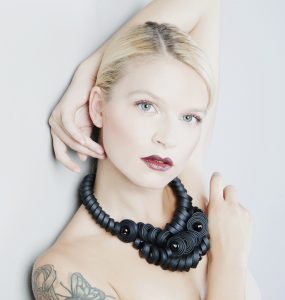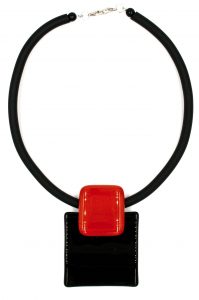 The Designer
With the Klamir line​ designed and handcrafted by Mirella Foffano in Italy, it was love at first sight. The idea behind the creative approach was to somehow fuse a modern and contemporary material (VPC) with a highly traditional component (Murano Glass). What I find most innovative and fascinating is the technique Mirella uses to work the rubber – the twisting, braiding, cutting, bending, coiling – to create a collection both very architectural and astonishingly feminine.
Her designs are dramatic but not ostentatious, rich but not showy. The line is very sensual, the VPC soft against the skin. The Murano glass  adds a tremendous dimension. With Mirella we created a special collection for the USA encompassing powerful pieces. Her casual designs and theatrical creations are versatile beauties easy to wear and easy to love.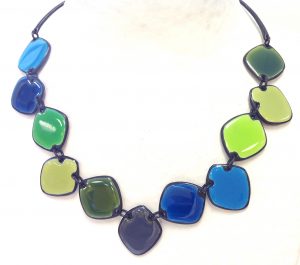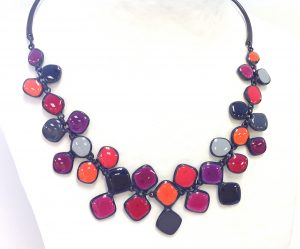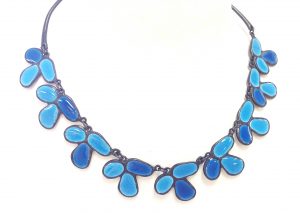 The Designer
Handcrafted by French artisan Thierry Joo, this collection is built around simple shapes and vibrant colors. Thierry is almost as much a chemist as he is a jewelry designer. The pigments are skillfully combined to achieve the exact shade desired. The epoxy is then brushed inside each individual receptacle and the necklaces become alive one color at a time, in a whimsical and happy kind of way. The collection includes necklaces, earrings, bracelets and rings. Thierry uses black oxide copper with a satin finish as his metal of choice but some pieces are also available in pewter.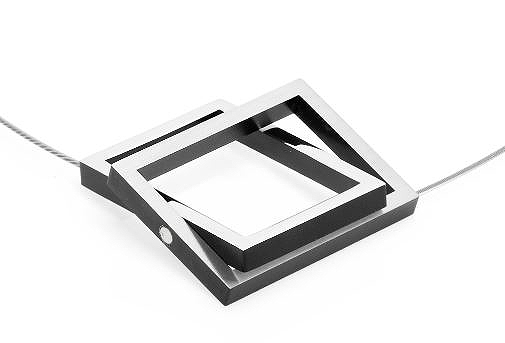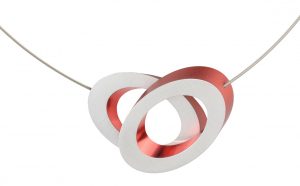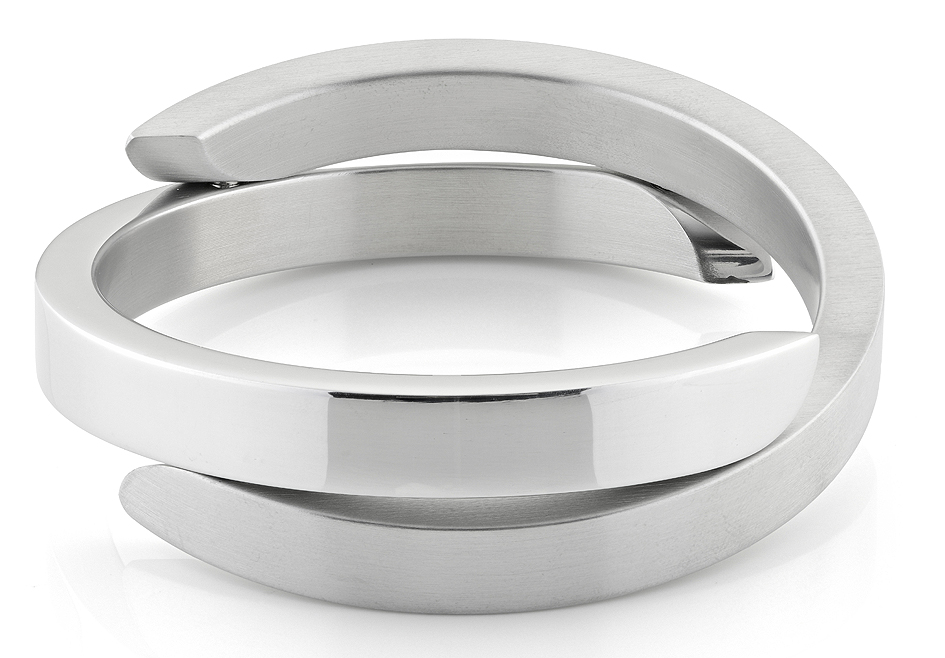 The Designer
 Suzanne Schaars is the designer of CLIC by Suzanne. Her jewelry is distinguished by its simplicity and strong geometric shapes. Two principles are the base of every design: wearability and the invisible magnetic clasp.  Every piece is designed with passion and handcrafted in Suzanne's studio in The Netherlands.
By using simple shapes and subtle combinations of matt and high gloss polishing, Suzanne created a timeless collection, lightweight and allergy-free.