I have been relying on Nikaia's merchandising suggestions right from my very first order of 3 years ago.  I had seen CDL jewelry when on a trip to Germany.  Upon my return I contacted CDL who in return had Nikaia in touch with me.  I sought Nathalie's help in putting together a starter collection for my store.  The selection was a great hit with my customers and I found myself reordering soon afterwards.  Over the past 3 years Nathalie has played an important role giving me solicited feedback as I continue to expand each season on my collection.  Nikaia's suggestions continue to enable me to go forward with including pieces that I may not have otherwise ordered.  My CDL sales have and continue to grow.
I have such great respect, trust and confidence in Nathalie.  Nathalie understands the U.S. audience and the qualities or attributes of each CDL piece from color to design and price and overall has a great sense of what will do weIl.   I have not been attending the Shows as often so ordering items first time from the website photos or catalog is not always easy.  Currently as the new season 's collection becomes available Nathalie puts together an initial order for me of new pieces that are of little risk to start my new collection off to an early good start and followed by  my ordering and reordering which continues strongly thru out the season.
Nikaia's turn over time brings value to the table.  I do a lot of special orders for customers and closely monitor sold items in order to keep customers satisfied with our availability.  I have never had to worry about processing time requirements, etc. as long as the jewelry is on hand it can be sent out that same day if requested.  For items that need to be ordered from Germany the anticipated time identified has always been right on target.  My only disappointment is that Fed Ex ground shipping takes 2 days to my location.
I recommend Nikaia to the trade; Nikaia is truly connected and committed with representation of her select jewelry collections.  She knows every aspect of the products.  She is a great communicator, excellent presentation skills with undeniable enthusiasm.  She is clear and gives to the point answers. Her response time could not get any better.  I have and continue to experience a time efficient relationship and a non waiver of service level not often found.
Sharlet Trilling
We have been carrying Coeur de Lion for a little over 8 years; I have always liked the line.  We cater to a fairly conservative crowd and in the beginning I was concerned about price point.  So I primarily focused on the less expensive, smaller designs.  One year when at a show making my selection for the upcoming season, Nathalie urged me to build my assortment less with the price point in mind and more with priority given to the colors and the variety of designs to create some excitement.   She removed half of the pieces I had chosen and replaced them with styles I did not think I could sell.  They were outside of my comfort zone.  Nathalie told me to trust her, she said that "that's where the money was".   
Since then our Coeur de Lion sales have continued to grow. Now, every time Coeur de Lion introduces new styles, I call Nathalie for buying advice. She is aware of what sells well for us and combines that information to her top sellers in general.
On top of that, Nikaia's shipping time is almost immediate. Very fast and we love that!
Recommending this company is a no-brainer. The jewelry is outstanding and so is the service provided.
Susie Beiman
Since we placed our first order with Nathalie Duncan of Nikaia, Inc. many years ago, we have had a terrific working relationship.  Orders are e-mailed or called in and there is always an immediate response and stunning turn around shipping.
Nathalie takes the time to understand the special requests and finds quick solutions, be they delivery accommodations or special replacement orders from her European sources.  I always listen to her ideas and recommendations as she seems to have the pulse on the latest in Europe and the U.S. fashion world.
I can't begin to express how easy, efficient, and profitable this connection has been for our gallery.
Thanks to Nathalie and Nikaia for helping us to navigate the complex waters of the retail recession!
Cara Wilkinson
I find Nathalie Duncan  president of Nikaia to be a valuable ​vendor; her dedication to me as customer, and to her lines she  represents in her pursuit of success is remarkable!  Nathalie is honest and sincere in her guidance, and she has been a great asset in my business.
Susan Mirpuri
We have worked with Nathalie Duncan and Nikaia since 2011.  It has been a very rewarding experience.  Nathalie has introduced us to four different line which have all proven to be successful.  Additionally, she has been invaluable in helping us select the right pieces for the season and that would fit in our store.
Our experience with Nikaia Inc. has been pleasant as well.  It's always appreciated when people and a company do what they say they will do.   I have no problems with this vendor and they have been quick and efficient in helping us get special orders for our customers.
I would have no hesitation in recommending Nathalie, her staff or Nikaia, Inc. to anyone.
Cami Calkins
"OK, I'll come right out and say it; Nathalie is my favorite product rep.  As I would expect, she has a deep knowledge of her product lines, helps me make good choices, and responds to inquiries quickly.  She goes the extra mile so I look good to my customers.  What really sets her apart though is her attitude. She is patient, helpful, and never fails to make me laugh."
Judy Lindemann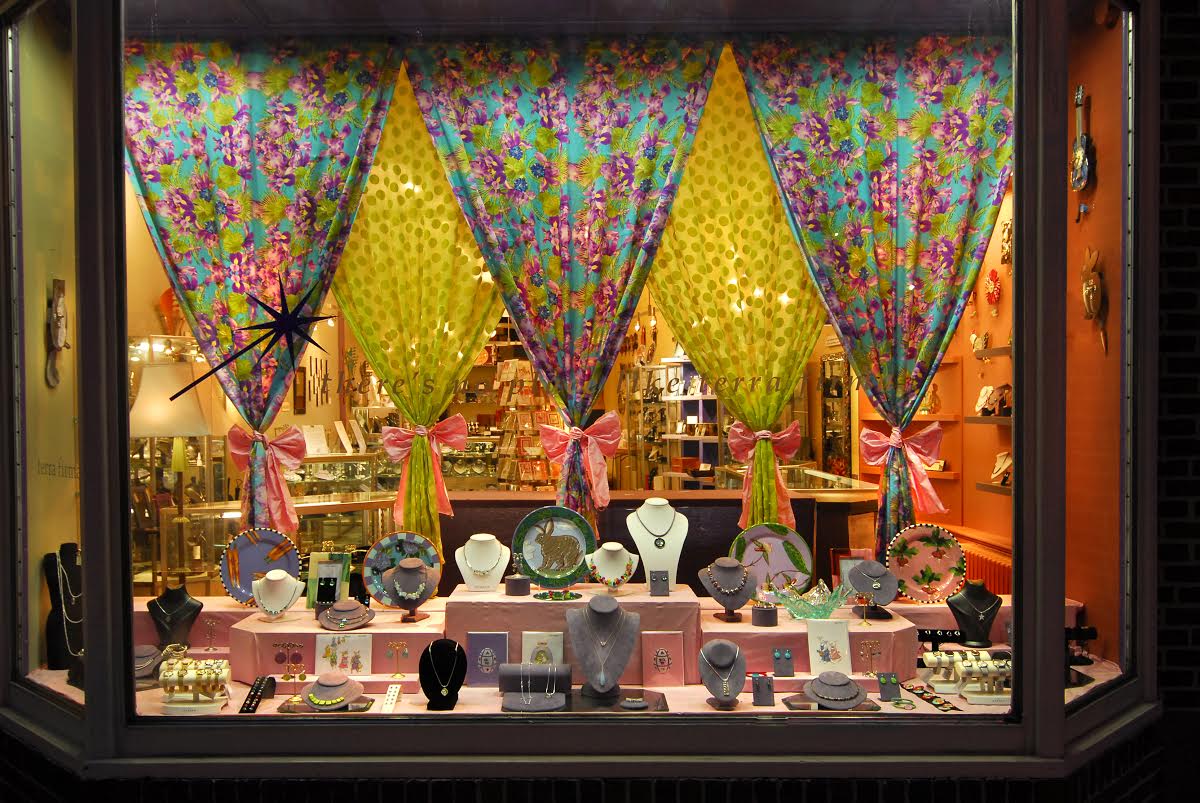 Terra Firma does a great job with their windows!