Laurent Guillot, Iskin Sisters, Samuel Coraux, Christina Brampti, Lydia Bremer, Dora Haralambaki, Georgia Charal, Sandrine Giraud, and Thierry Joo.
Contemporary Fashion Jewelry For Confident Women
NIKAIA is the USA importer and distributor of several unique European designer jewelry lines including Christina Brampti, Laurent Guillot, Iskin Sisters, Samuel Coraux,  Lydia Bremer, Dora Haralambaki, Georgia Charal, Sandrine Giraud Creations,and Thierry Joo.  
We wholesale to upscale retail partners catering to women of assertive individual style. If you are a retailer interested in carrying one or more lines please contact us at 240-651-3273, info@nikaia.com or complete our registration form on our wholesale site.
If you are already a registered retailer, click here to view current styles available to purchase at wholesale.
If you are a woman who believes that a little attitude is a good thing in life, scroll below for a quick look at our lines.  Or simply click on our consumer site to start shopping now!
Retailers
You must be registered for access to wholesale pricing and current styles.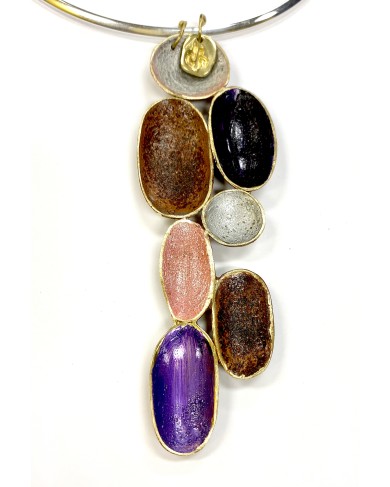 Designed by Dora Haralambaki working from her Greek workshop, jewelry is a tool to communicate without words. Crafted in bronze and hand painted in gorgeous colors, Dora makes every piece of jewelry herself.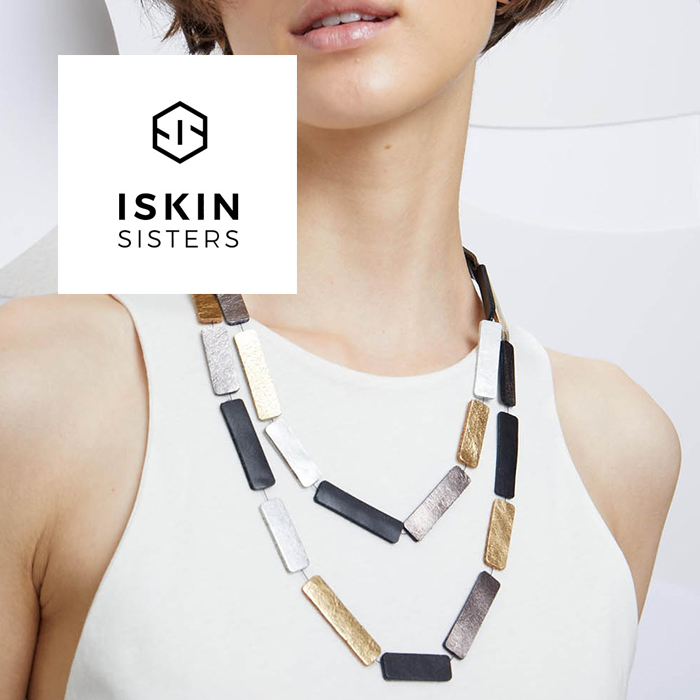 Half Brazilian, half Argentinean sisters Gabriela and Karina Iskin are the design duo behind Iskin Sisters. Using unconventional materials such as leather, acrylic, and stainless steel, each piece is conceptual and meant to tell a story.
Established in Buenos Aires in 2004, they are jointly based in Argentina and Madrid, Spain. All Iskin Sisters products are hand finished and manufactured in their workshop in Argentina. Selected by the most prestigious museum stores, their collections have been exhibited around the globe.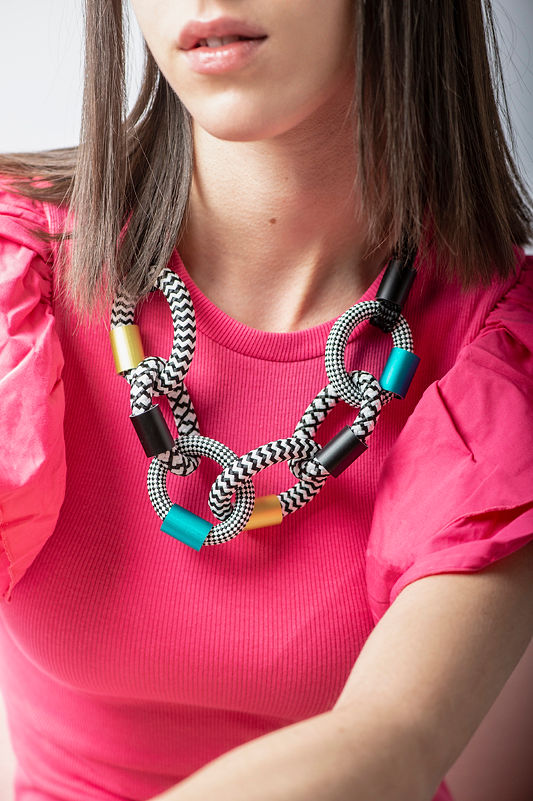 Christina Brampti
Greek designer Christina Brampti believes that there are many ways to view reality and her jewelry reflects that. Using a wide range of materials, she explores different ways of working with each one, resulting in a collection that embraces geometric minimalism, soft undulating shapes, and relaxed, urban cool.
She explores scale, using brushed aluminum tubes, both rounded and squared in different sizes, & combines them with cords of varying thickness and materials, including rubber, leather, nylon, tulle, elastic, and cotton.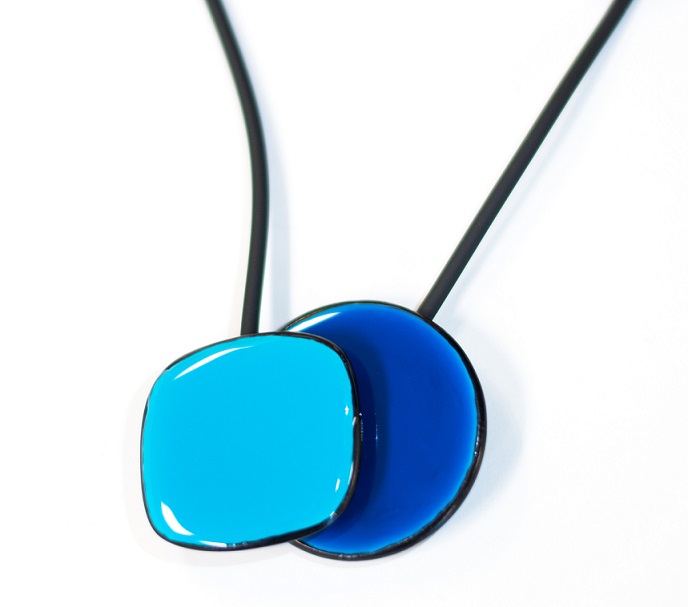 Handcrafted by French artisan Thierry Joo, this collection is built around simple shapes and vibrant colors.
Thierry is almost as much a chemist as he is a jewelry designer. The pigments are skillfully combined to achieve the exact shade desired. The epoxy is then brushed inside each individual receptacle and the necklaces become alive one color at a time, in a happy, whimsical fashion..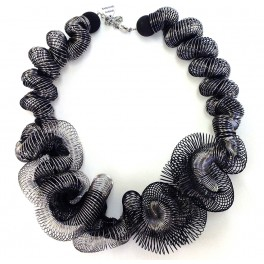 Designed by Sandrine Giraud, SGC is a whimsical line created for the artistic woman who dresses with flair and isn't shy about standing out from the crowd.  As her line is extremely reliant on very difficult to master techniques, Sandrine individually makes every piece of jewelry in her Paris workshop.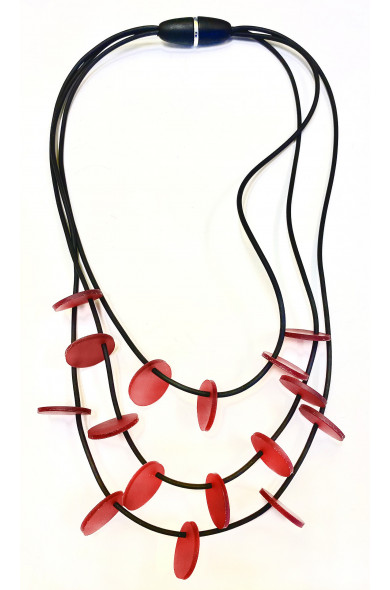 Lydia Bremer
Lydia Bremer Dutch Jewelry is a line focusing on geometric shapes painstakingly cut from soft, colorful rubber. Lightweight and closed with a magnetic clasp, this is a line that runs the gamut from everyday wear to dressy.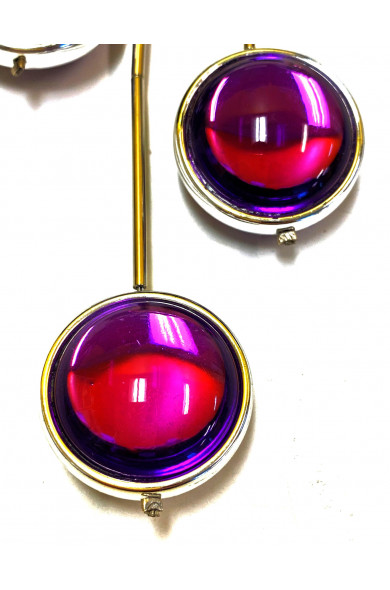 Laurent Guillot
Working out of his Paris atelier, Laurent Guillot has a very strong background in the European luxury market, having taken part in the creation of jewelry collections for Yves St Laurent, Chanel, Courrèges, Guy Laroche, Swarovki, and Baccarat. His current focus is on bringing transparent lucite alive with hand-carved necklaces, rings, and bracelets that explores minimalism through dimension, scale, and volume.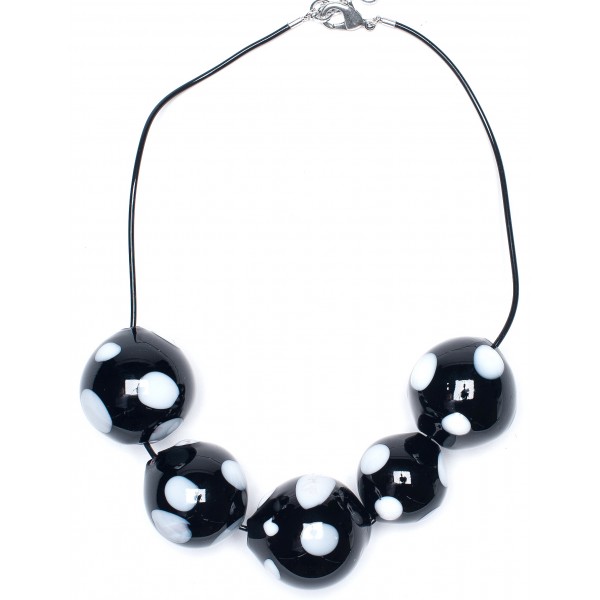 Designed by Samuel Coraux and hand-made in Paris, SC is a very bold fashion-oriented line and appeals to the woman who likes to make a statement in her accessories.  Samuel pushes design limits with his creative use of glass and rubber in ways like no other designer in the market.